Leah had a very memorable birthday this year, but most of those memories will have to do with doctor's offices, ambulance rides, and hospital stays. We ended up having a very small party for her. Bad mommy that I am didn't even pull out the "3" candle or sing "Happy Birthday" to her. Poor girl got ripped off in the fun department this year. Thankfully she doesn't really know the difference and hopefully won't be scarred for life. Well, actually she will be--from surgery she had two days after her birthday.
Here is Leah opening a couple birthday presents in her hospital bed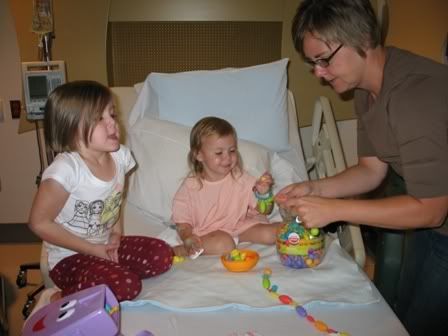 Talking on the phone with Emma, playing with the Dora doll she got from the hospital for her birthday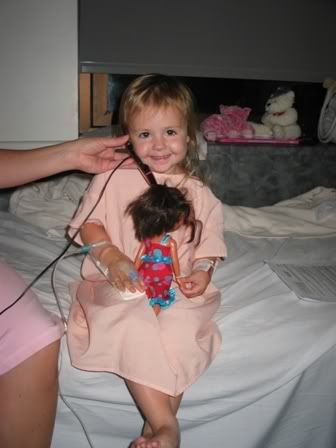 This puppy was another birthday present (don't tell her we got it for free at the Fair for buying a new cell phone--it is a Webkinz). Shadow went into surgery with Leah and has a hospital ID wristband for a collar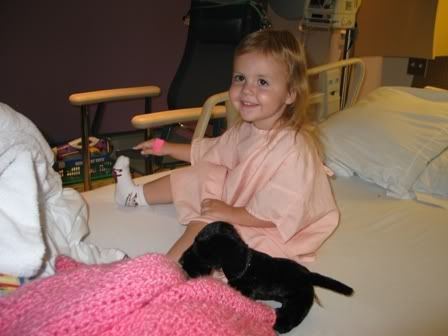 "And then they gave me an enema which really sucked, and I couldn't eat, and they cut me open. But I get to watch all the movies I want so this hospital thing isn't too bad. Miss you, Emma!"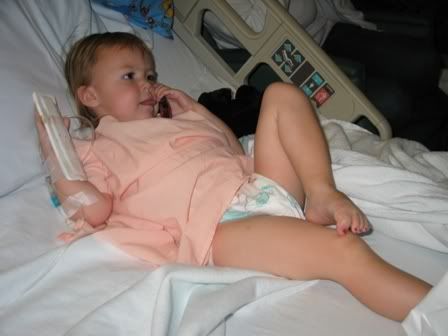 After surgery was over and she was getting ready to go home, we checked out the playroom at the hospital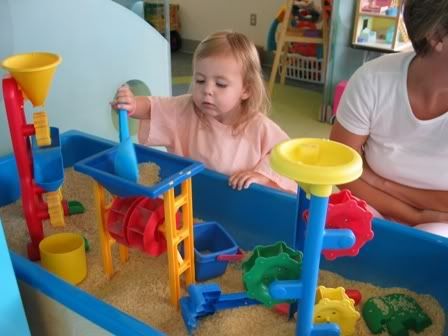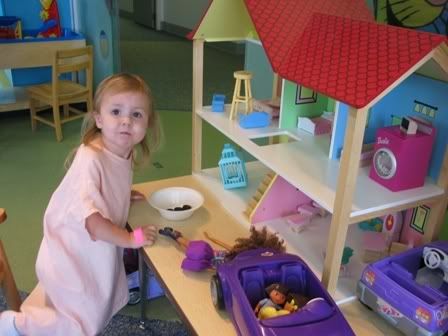 On the elevator with Dad, headed home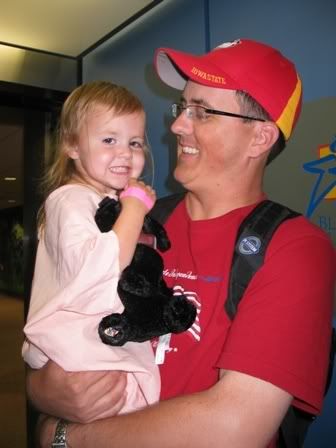 You can barely see the small incisions she has from her laparoscopic surgery; two on the front (one in between her nipples and one under her armpit) If you look closely, you can also see her 5 inch scar she has from her initial surgery as a baby
One in back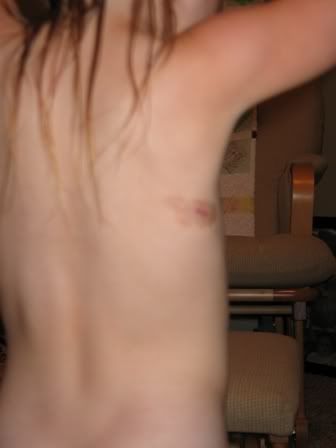 She didn't get a Little Mermaid cake, but she did get to be the Little Mermaid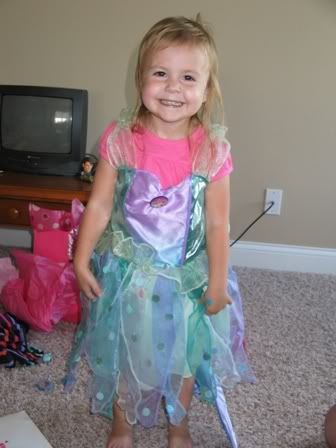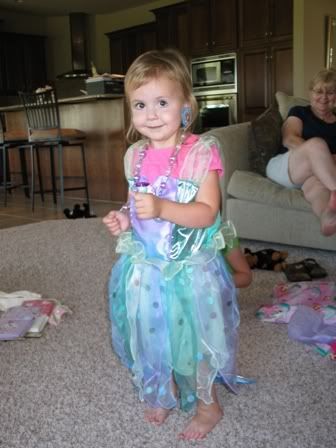 Gotta love how big sisters behave when it isn't their day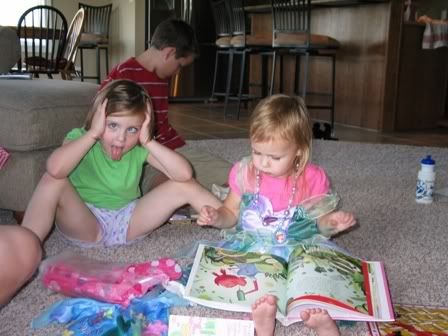 Enjoying the lame-o cupcakes I made (dh thought they were lame considering I had a masterpiece of a cake planned)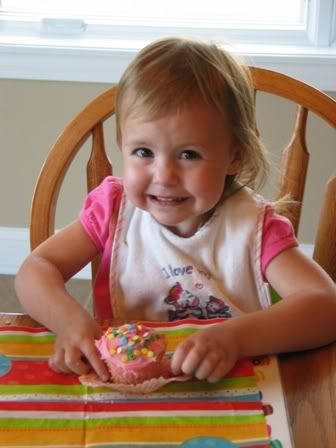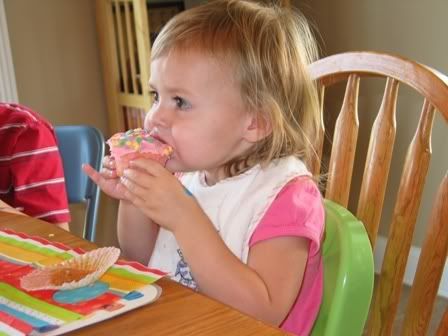 Leah is now this many