All in all, we had a great Christmas at our house. The weeklong preparations paid off and most things went without a hitch. Our biggest casualty was the rice pudding I attempted to make--it became a Christmas Eve tradition 12 years ago when our Finnish foreign exchange student shared that family favorite with us. I've made it before, but last year it was a flop as well. Next year I will have to remember to
cover
the pot like the instructions say.
Anyway, we had three rounds of presents under the tree and everyone was happy in the end. Our first round was Christmas Eve which was presents from hubby's side of the family and presents to us from us. Round two was the presents Santa left for Christmas morning, and round three was my family coming on Christmas Day. That's a lot of paper, bows, and tissue.
I will say that I came away with the biggest toys--a Nintendo DS (for me!) and a new camera. Hubby was a little nervous giving me the DS since Emma had started asking for one thanks to the influence of her friends (who probably got their own and won't have to share their mom's). And the camera came in handy when our old camera went through a full battery charge in one night.
The girls have played with almost everything they've gotten. Emma got plenty of art supplies and has put them to good use. Leah had the Christmas straight out of a Disney story book and now has more princess dolls, costumes, toys and books than one little girl could ever hope to have. Hubby mostly got clothes for work, but he did get a new computer game he is dying to try out.
Here are just a few pictures from Christmas. I still haven't downloaded the pictures from my new camera, I may do that this morning.
Decorating cookies on Monday
How many of these do you think are left? Not many, but they make a good breakfast!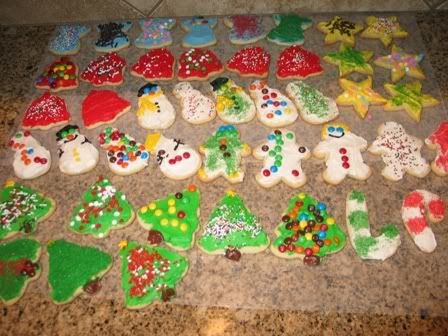 Christmas Eve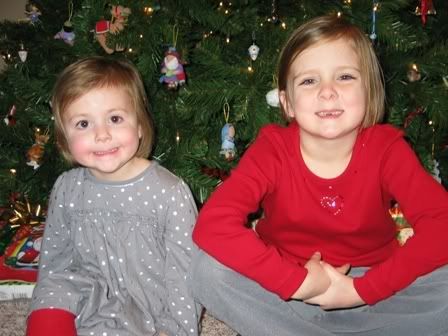 The first princess gift of the evening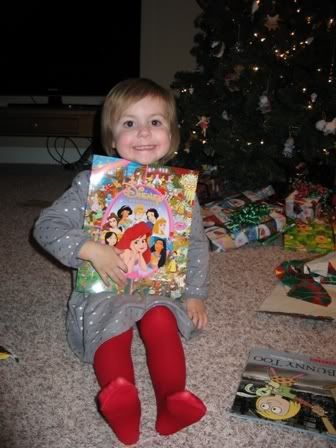 A new guitar for our budding musician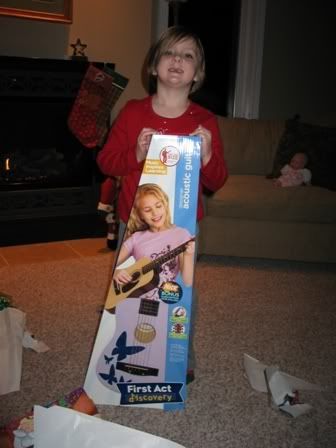 Love it!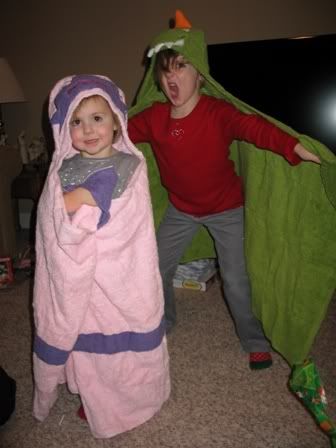 Our chefs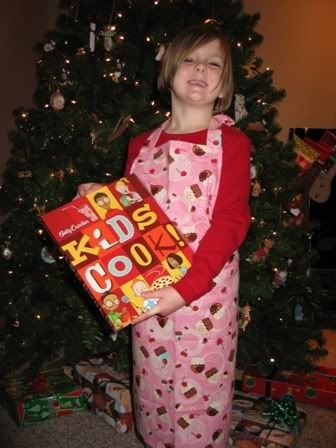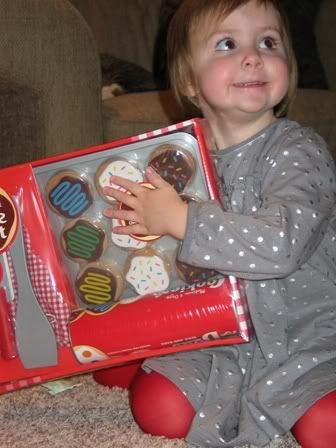 Princess Aurora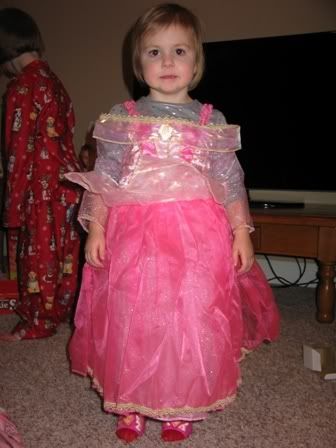 Christmas jammies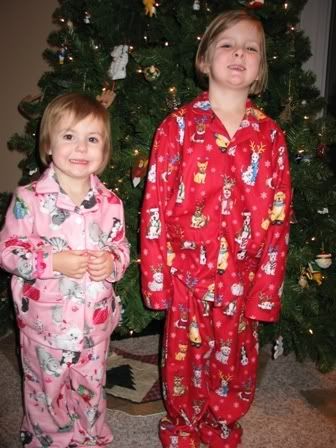 The cookies are gone!